We can all individually help fight climate change by implementing small adjustments to our lifestyle. We've created the Climate Action Bingo card, a fun checklist of sustainable actions, so you can identify what you have done and what more there is you can do! How many have you done?
Did you get BINGO? Post your checklist on social media to inspire your friends to rise to the challenge and don't forget to tag @yearsofliving on Twitter, Facebook or Instagram. (Hint: we've made the board just the right size for an Instagram story!!)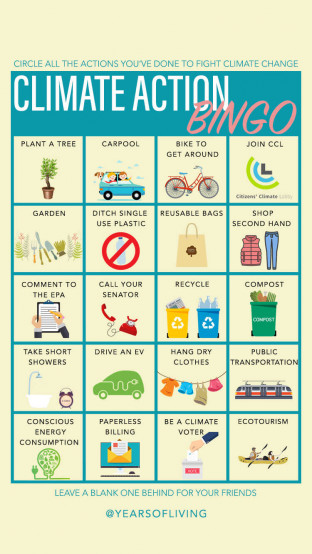 Looking for more actions? We know there are many things you can do that don't fit on the board. Be sure check out our Weekly Action and to sign up for our Weekly Action emails, and we'll send one right to your inbox every week.